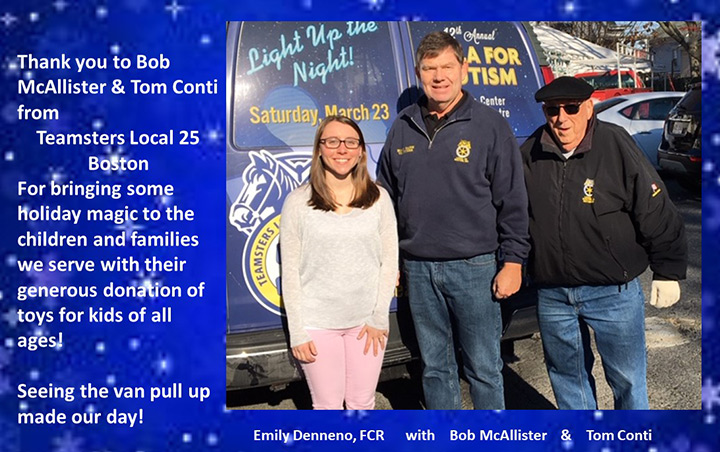 The Teamsters Come Through!
What is the best way to start off a day?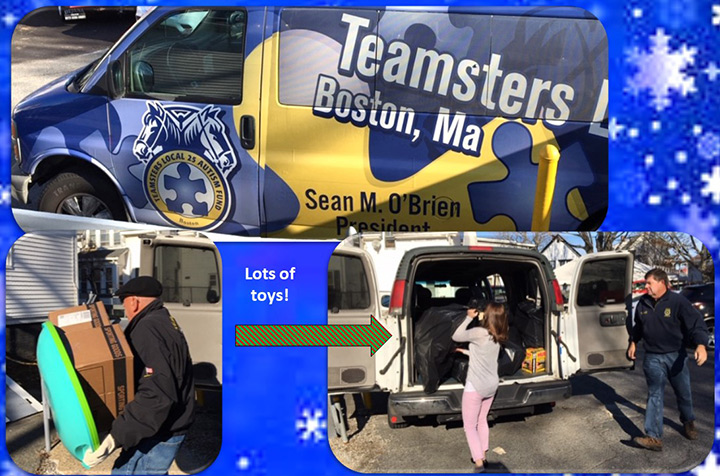 Seeing the awesome folks from Teamsters Local 25 Boston pull into the driveway with a van full of holiday love!
Thank you from all of us at FCR for your generous donations of toys for the children and families we serve!